In this example we show you how to load the Combined layout using SSL. This is especially useful if you're designing an ATM Locator or on an eCommerce site where you don't want any mixed-content security warnings to appear on your SSL pages. This presumes an interface has been created. Select the interface you wish to modify.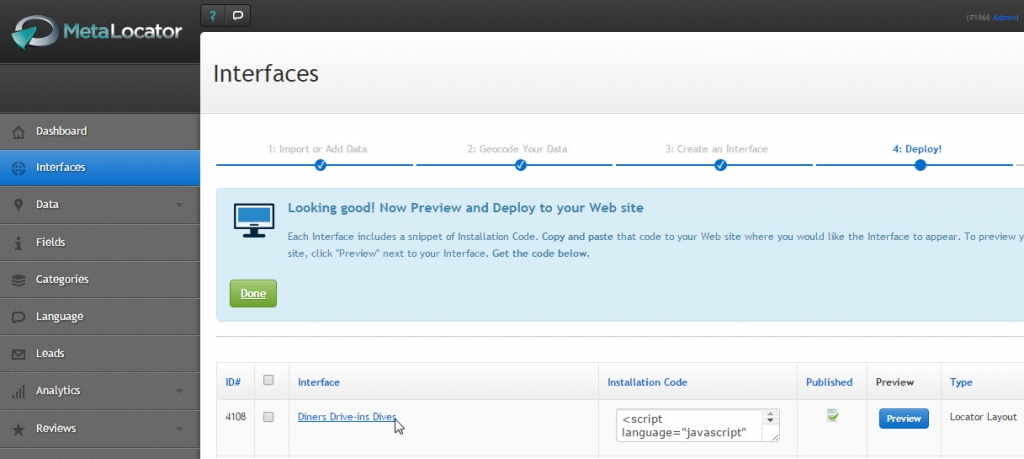 Under Settings, scroll to Advanced Settings.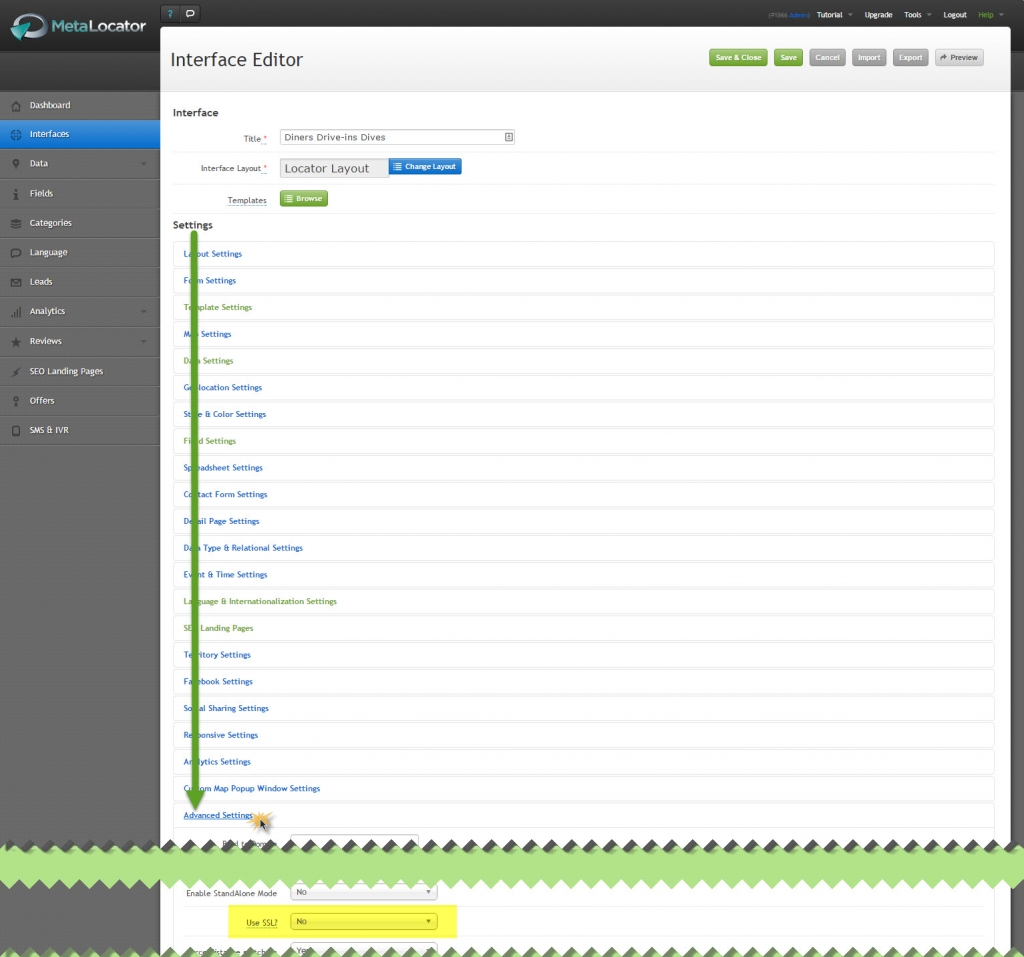 Locate the setting labeled Use SSL? and set that to Yes. Save your interface to preserve these settings.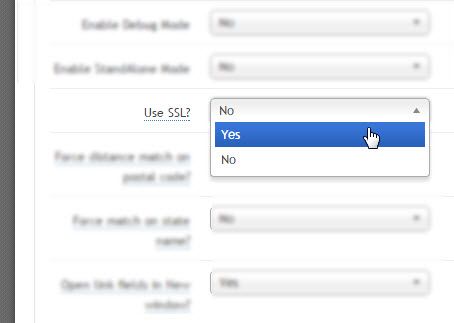 Paste the Installation Code into your webpage. Note the protocol has been changed to 'https'.