In this article, you'll learn how to create a mobile app with MetaLocator.  The mobile app is a complete search solution built for iPhone, Android and Blackberry devices. To get started, create a new
Interface
using the default settings
,
click
Change Layout
and Choose Mobile Layout at the "Choose a Layout" screen.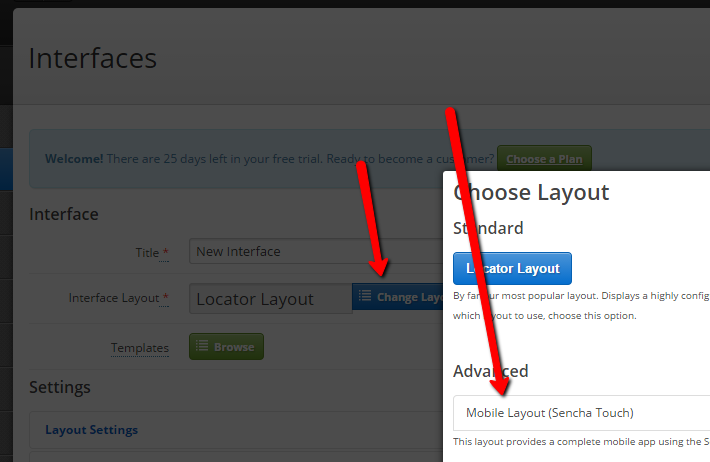 Many of the settings here you'll find familiar and are already covered elsewhere in our
Documentation
.  As usual, you can hold your mouse cursor over any setting to get a brief description of the field.
Title
: First set a Title for your Locator.  The title in the App layout is especially important.  If your users drag your App to their home screen, this is the title they'll see.  The iPhone will insert an ellipsis(...) in any title longer than 13 characters.
Data> Max Number of Search Results
:  It's important not to inundate your users with too much data on their phones.  Firstly because it's good user interface practice, but secondly, mobile devices are not the computational powerhouses that our desktops are.  Displaying more than 20 or so locations at once is a good maximum here.
Style Settings: External Icon URL
:  You can provide an icon for your app here.  This icon will only be used if your user drags the icon to their home screen.
Style Settings: External Logo URL
:  You can provide an logo for your app here.  This logo is displayed on the primary search screen of the app. For an example of how a user can make your app an icon on their home screen, watch this video: [fusion_builder_container hundred_percent="yes" overflow="visible"][fusion_builder_row][fusion_builder_column type="1_1" background_position="left top" background_color="" border_size="" border_color="" border_style="solid" spacing="yes" background_image="" background_repeat="no-repeat" padding="" margin_top="0px" margin_bottom="0px" class="" id="" animation_type="" animation_speed="0.3" animation_direction="left" hide_on_mobile="no" center_content="no" min_height="none"][video width="800" height="600" mp4="http://www.metalocator.com/wp-content/uploads/2013/01/2015-11-19-4.mp4"][/video]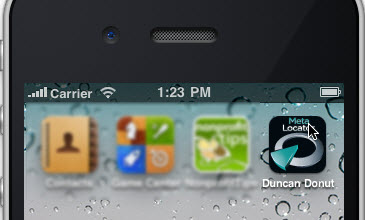 [/fusion_builder_column][/fusion_builder_row][/fusion_builder_container]