In this example, we show how to create a product finder that uses a custom field to store product data alongside your locations.  Each location may have its own unique inventory.  The result will appear as follows, where the end user can choose a product and see the stores that carry that product nearby.  There are many ways to create a product finder using MetaLocator.  This strategy works best when you have an extensive product inventory.  A simpler strategy is described under the "
Category Product Finder
" tutorial.
Importing your Location Data
Import your location data in the usual way.  If you need more information, please see our 
Quick Start Guide
 and 
support documentation
 for further guidance on that preliminary step.
Importing your Product List
You can import a list of products and keep them separate from your locations by designating 'Products' in the
type 
column.  Keep the same column format as your location import file, but only provide "Name", Published and "Type" as shown in this example:

Add A Product Record field
To designate a certain location as offering a certain product, you need to first add a custom
Record
 field to your locations.  This field will store the product records associated with the location.  To add this field, click
Fields 
then click "
New
" in the toolbar.  Configure the new field as shown here and click "Save". The name of this field must match the "type" column from your product import.  

  Click Field Details and update the Field Length to "Text (Very Long)".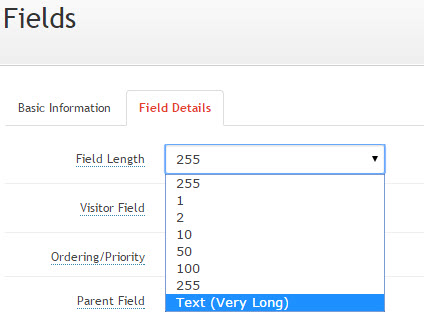 Associate Locations with Products
To associate a given location with a set of products, edit the location by clicking "Data > All Records" and then click the title of a location to edit it's details.  Click the Custom Fields tab to see the new Products field as shown here: Click Browse and you will be presented with a list of your Data similar to the "All Records" screen.  Under Filters, choose "Products" under the Type drop-down, then "Apply Filter" as shown here: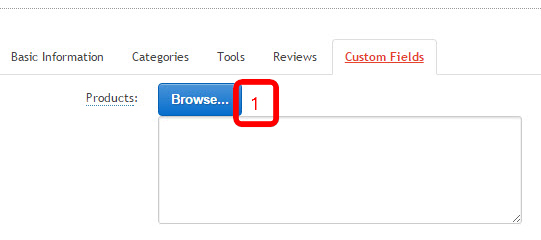 This will reduce the list to only records with the type "
Products
" Choose the Product Records available at this location, then click "Choose Selected" as shown here: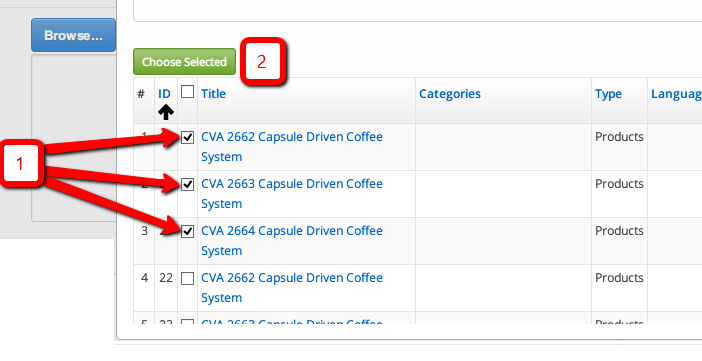 That will populate your location's Product field with the ID numbers of the Products available at this location. Repeat this process to attribute your products to the correct locations.  If you have a large number of products, you can import this list of ID numbers.  To do that, first Export your data, and include the MetaLocator ID, as shown here: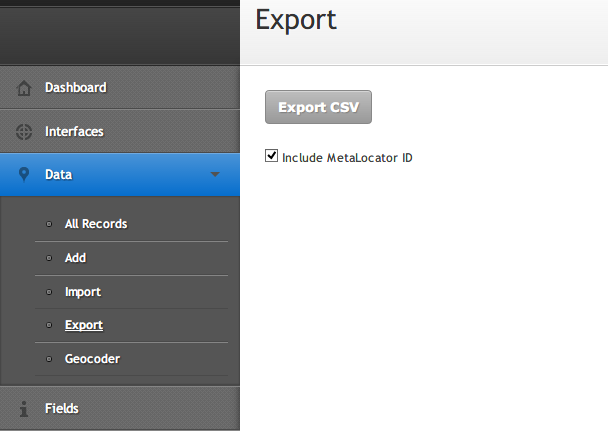 The resulting data will include the ID numbers for your products as shown here: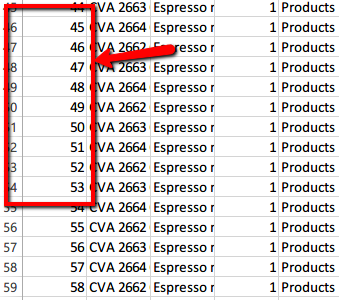 Those numbers can then be easily copied and pasted, or included as part of your import spreadsheet.
Create an Interface to display your Product Inventory Finder.
To begin this step, click Interfaces, then New in the toolbar.  Click