MetaLocator supports multiple data sources including spreadsheets, text files,
SalesForce
and now Google Drive. This integration allows you to import Google Sheets stored in Google Drive just as you would a CSV or spreadsheet from your computer. This allows you easily share access to the Google Sheet that contains your data with multiple contributors via Google Drive's existing
sharing facilities
. When importing data, choose the new Google Doc icon as shown below: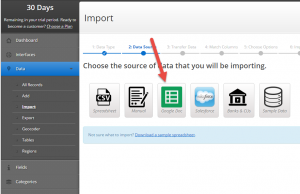 Click the "Connect" button and authorize MetaLocator to view your Google Drive Sheets. Choose a sheet from your Drive account as shown below and the import process will
continue as usual
.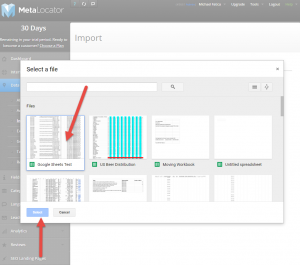 This feature currently supports Google Sheets only. It does not yet support Excel files stored in your Google Drive. This article shows how to
convert an Excel file to a Google Sheet
.